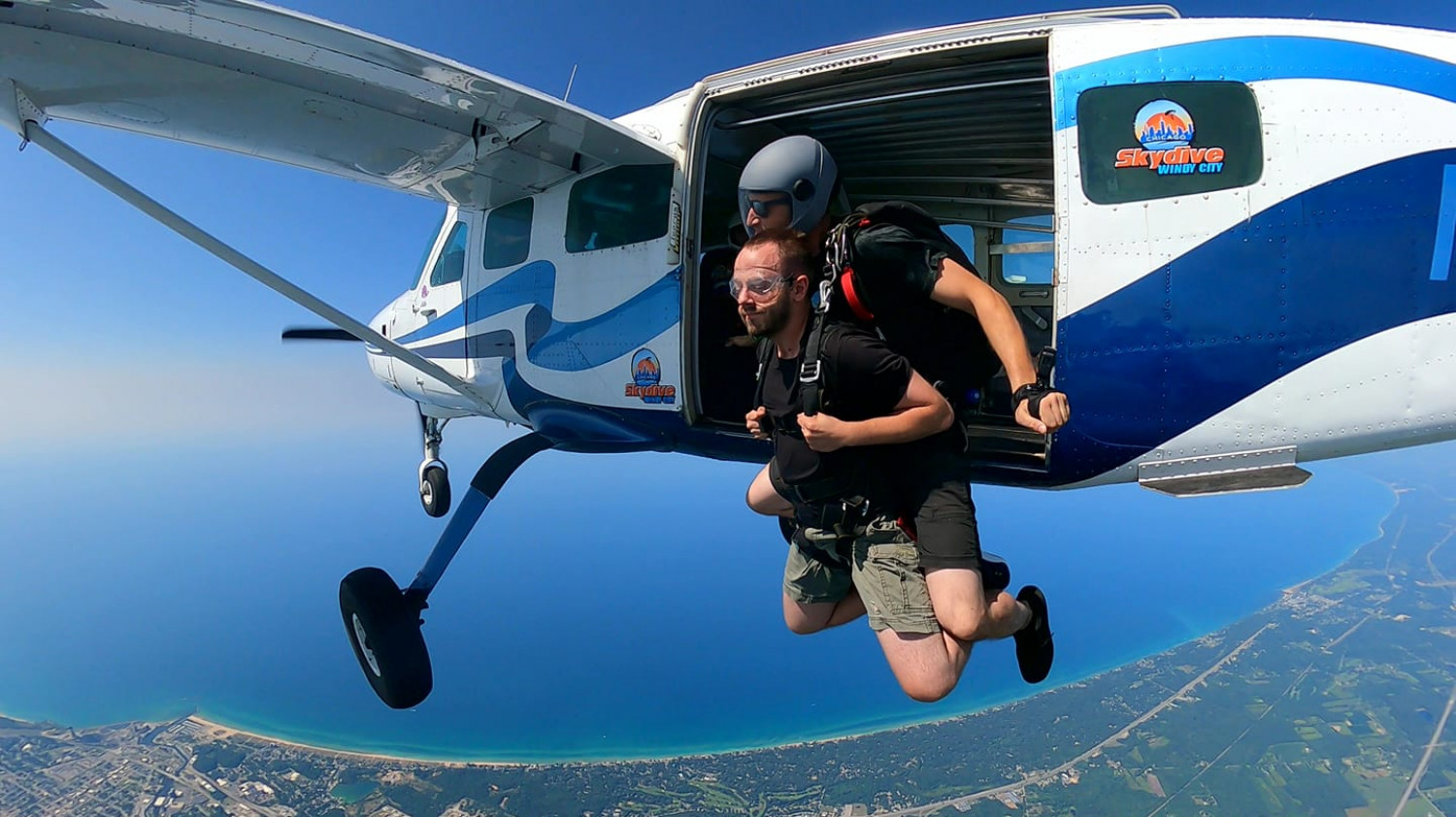 Ready, Set, Jump!
Jump with an experienced skydive company in Michigan City, IN
Feel Like You're on Top of the World
Book with our skydive company in Michigan City, IN
Has skydiving been on your bucket list for as long as you can remember? If you're ready to soar through the sky, turn to Skydive Windy City Chicago.
We're a professional skydive company based in Michigan City, IN that offers tandem skydiving and solo training services. We're the closest skydive center to Chicago, IL, so expect amazing views.
Why choose Skydive Windy City Chicago?
We're a premier skydive company in the Chicago, IL and Michigan City, IN areas. Locals and tourists alike choose us because we:
Have been in business since 2010
Have an industry leading safety record
Licensed, professional team has over 45,000 combined skydives
Have one of the best scenic views in the world
Are closest and most convenient to Chicago
While most skydiving companies take five hours to go through the process, we have an efficient method that will get you through the paperwork faster so you can get up in the air as soon as possible. Your whole appointment will last about three hours. Email us today at info@skydivewindy.com to learn more about our local skydiving services.
Get a great experience for a great price
You don't have to break your budget to experience the thrill of skydiving. We offer safe skydiving services for affordable prices - our standard tandem jumps start at $279 and our VIP services is $439. We also offer:
Group discounts
Special birthday prices
Student, veteran, military and public servant discounts
Reach out to us today to book your next jump at our local skydiving center. You can also book online.